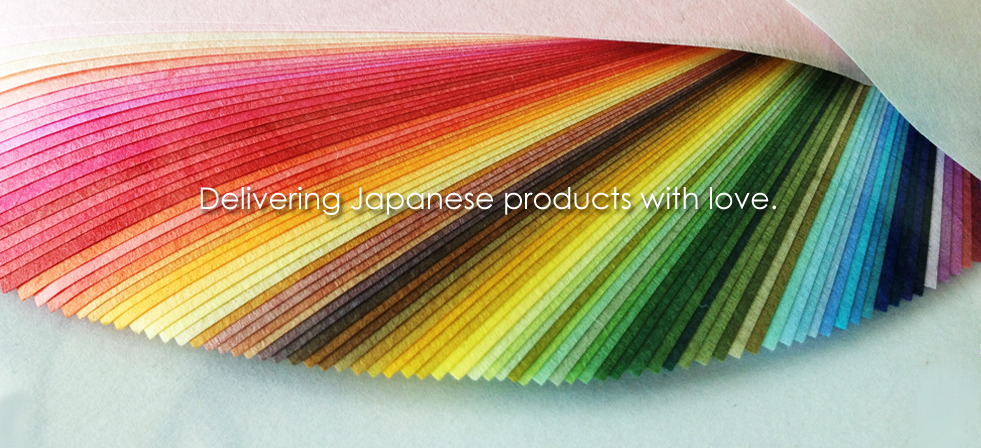 Advertising Equipment
Apparel
Consumer Electronics
Funny Goods
Other
Office Supplies
School Supplies
Restaurant Supplies
Hotel Supplies
Event Supplies
Party Supplies
Traditional Japanese Items
Ungrouped

Blotting paper is paper thin and lightweight made ??of lightweight cotton. paper capable of absorbing water and oil very well.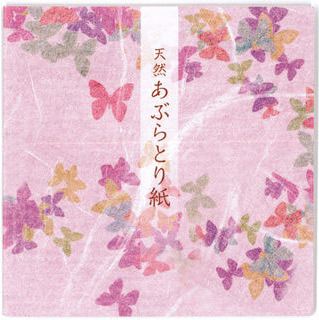 If you were expecting a compact and lightweight gifts for women, we would like to introduce for you the product of us,it's oil absorbent paper.
It is one type of paper made ??entirely of natural materials, it does not harm the environment.
It is a gift lightest and can be used, it also brings images of Japan. a souvenir with meaningful, cheap and easy to carry. it can make the receiver feel very satisfied.


| | |
| --- | --- |
| Product Type | facial oil blotting paper |
| Included per pack | 10 sheets |
| Place of Origin : | Japan |
| USE | blotting paper |
| Place of Origin | Japan |
| Brand Name | EVENT21 |
| Model Number | KAM-603 |
| size | H100mm W70mm |
| Packege Size | H113mm W83mm |
| Material | Hemp |
| Pattern | Japanese performer (GEISYA) |
| Printing Methods | Silk Printing, Pad Printing |
We can give you a discount!please contact us!

| | |
| --- | --- |
| Packaging Details: | Standard & safe packing upon your request! |
| Delivery Time: | 5-30 days after the order confirmation |

Blotting paper is paper thin and lightweight made of lightweight cotton. paper capable of absorbing water and oil very well.
Have you ever encountered problems while processing the oil on face. We're introduce a product to help you improve the amount of oil on face.
by a very simple easy to use, you can use anywhere. bring them to anywhere.
Our products made ??from natural ingredients. environmentally friendly.
with designs is traditional patterns, very beautiful design. with low price you can get resolved the oil on face quickly. Blotting paper may not remove makeup on your face, you can still retain moisture on your face when using our oil blotting paper. if frequent washing face with cleanser your face,your skin can dry out. Our products will protect your skin perfectly.
How to use : Just press the paper with your fingers softly on the area that you want to get rid of the excess oil.
You can see the paper is absorbing the facial oil soon.
You can use this blotting paper even when you have make-up on.
By using this paper, you can minimize the facial oil causing the shininess on your face.
So you don't need to reapply foundation so many times to "conceal" the oily area.
Japanese GEISYA Girl (Japanese traditional entertainers) only used blotting paper for makeup.
Recently, Blotting paper is very popular for Japanese woman.
Using blotting paper for makeup spread to American women and It will use by all over the world.

Here are some some examples of the papers that we have: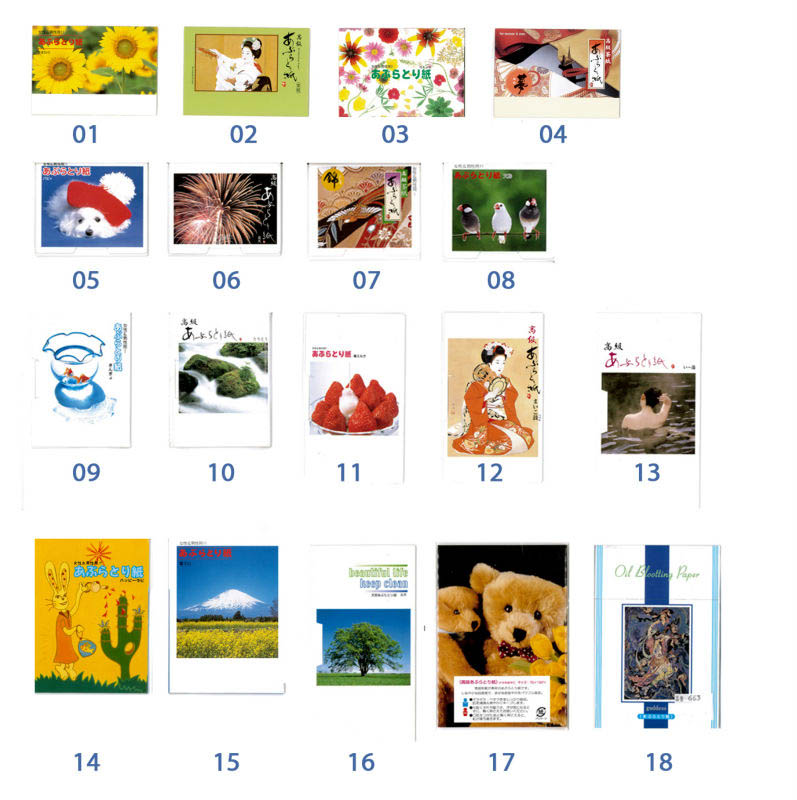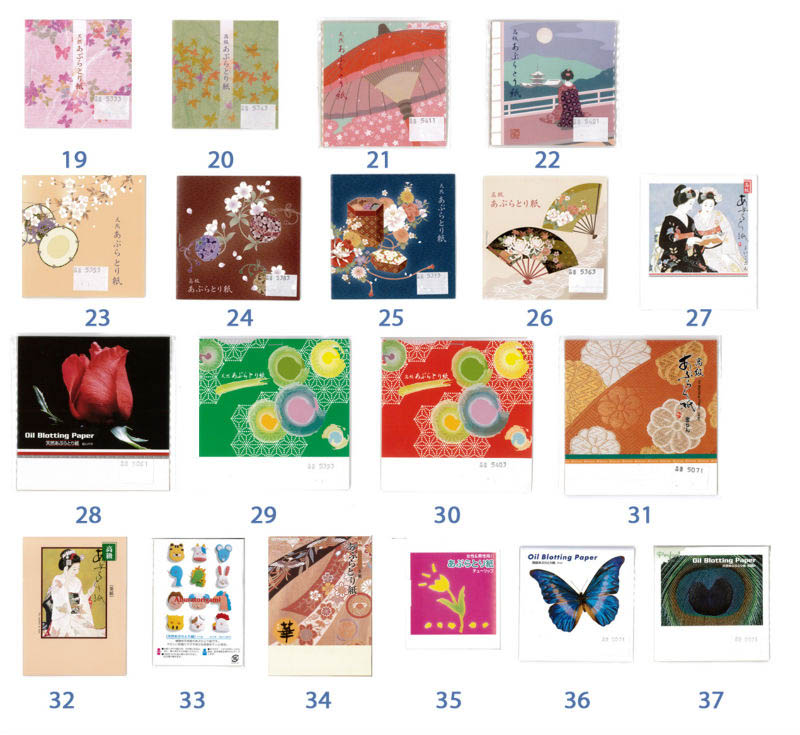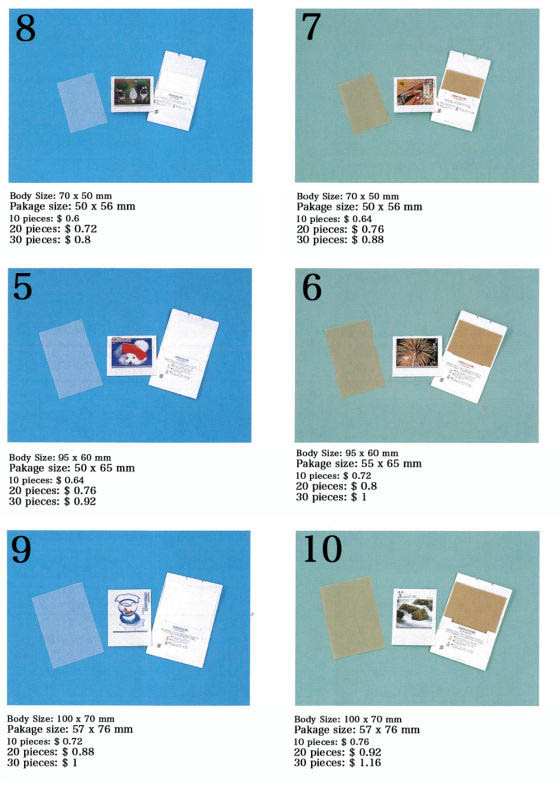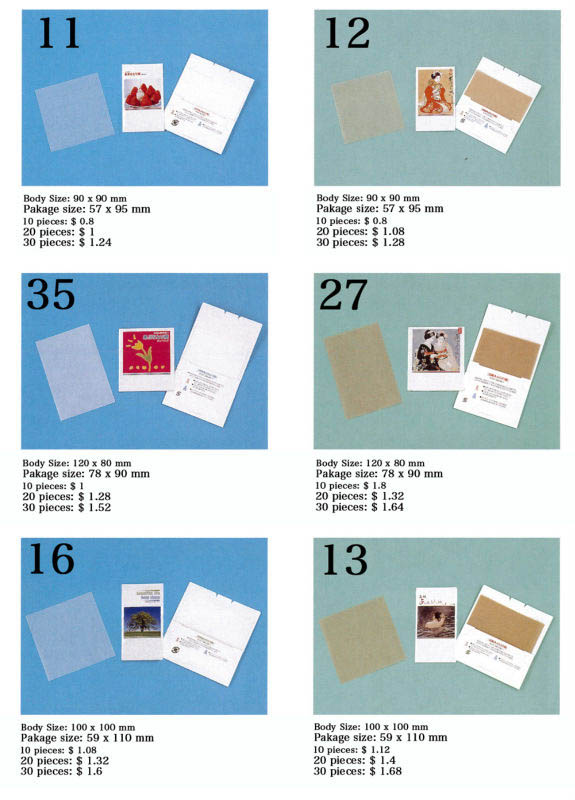 We are a professional Event Organizer Company. Day-by-day, we are handling many items which are somehow in connection with some of our events.
Our motto is: "If YOU are HAPPY, then WE are HAPPY!" which is abbreviated to:YOU HAPPY WE HAPPY.
...for us, this motto has a simple and practical meaning that:
Our customer's happiness IS our happiness!
Concretely, our spectrum of items consists of: Advertising Equipment,Apparel, Consumer Electronics, Funny good, Office School supplies, Restaurant Hotel supplies and others.
Mainly, we are specialized in selling products that are either MADE IN JAPAN or manufactured under JAPANESE SUPERVISION, which means that all items are of:
-outstanding, durable quality
-fine craftsmanship
-unique design
Presently, we are dealing with over 5000 items.

Our company was founded in 1991. Nowadays we are doing business with many major Japanese companies and up to now, we have organized more than 10,000 famous events in Japan.
Regarding international business, we have widened our sphere of action in order to reach people abroad without limits and boundaries.
To accomplish this goal, we have planted many seeds, and the shoots have already started growing out of the soil. As a result, we already have customers from New York City, Singapore and so on. In the meantime, we are planting more and more seeds, and waiting for all of them to sprout!