Comment
Washi origami literally refers to origami made of Japanese paper, which is the traditional paper crafted in the land of the rising sun.
Originally all washi papers were handmade, but nowadays only the the ones with highest quality are really handmade.
This origami paper set contains 100 sheets of washi origami papers, each in a different color.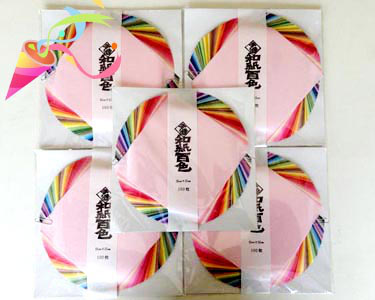 Product Details
| | |
| --- | --- |
| Type | Washi origami |
| Material: | wood pulp |
| Place of origin: | Japan |
| Model Number | OZX-001 |
| Colors | 100 different colors |
| Sheet size | 150 x 150mm |
| Sheets / set: | 100 pcs |
| Packaging: | Transparent plastic foil |
| Package size: | ~H163 x W160 x D3mm |
We can give you a discount!please contact us!
Packaging & Delivery
| | |
| --- | --- |
| Packaging Details: | Standard & safe packing upon your request! |
| Delivery Time: | 5-30 days after the order confirmation |
Features

In Washi origami the "Ori" means folding, gami (or rather kami) means paper, so origami literally means folding paper.
Normally the use of glue or cuts are not allowed and art pieces made by these techniques are not considered to be origami works.
When glue and cuts are used in the process then it is usually called kirigami.
Although origami is generally considered to be of a Japanese origin, there are evidences that other cultures around the world had their independent traditions of paper folding.
The list of things that could be made by origami is endless, but please let us name some that are used in our everyday lives:
paper cup, salt keeper, book cover, gift wrap, flower wrap, candy wrap, chopsticks wrap, utensil wrap, gift decoration, gift box, snack box, envelope, toothpick holder, and a wallet (kirigami):

So what would be the ultimate goal of origami again?
To extend the boundaries of what you could create out of a single piece of uncut washi paper.
How about giving it a try?
Well then what is washi?
Washi is a paper made in Japan. Wa stands for Japan, shi stands for paper.
The materials of washi paper vary, what's common in them is that all the washi are made of natural fibers from plants like: gampi tree, paper mulberry, bamboo, hemp, wheat and rice.
The general characteristic of washi paper is being stronger than the ordinary papers made of wood pulp, which makes it to be an ideal material for all kinds of traditional Japanese
arts like: ukiyoe, shodo, sumi-e, washi eggs and so on. It's no wonder that traditional Japanese doors and windows, called Shoji in Japanese, were all covered by washi paper. Even umbrellas were made using washi.
There are many manufacturing areas of washi in Japan. Please let us mention some of them:
Fukui – Echizen washi
Fukuoka – Yame washi
Gifu – Mino washi
Hyogo – Sugiharagami
Kochi – Tosa washi
Mie – Ise washi
Shimane – Sekishu washi
Tokushima – Awa washi
Toyama – Ecchu washi
We could supply you ANY kind of Japanese washi origami papers.
Just tell us what you are looking for.
We will get it for you!

The origami model that may be the best known all around the world is the Japanese paper crane.
There's an interesting custom in connection with this model.
Have you ever heard of the Thousand origami cranes? In Japanese it is called "senbazuru", which
could be directly translated to a "Thousand winged crane". Traditionally it is a benevolent charm that
was given to a newborn baby a long life, good luck charm, as a wedding present, given by the father,
who would like to wish a thousand years of happiness to the newly wed couple.
Thousand winged cranes are donated to many temples in Japan that accomodate an eternal flame for
world peace as an expression of peoples' wish for world peace.Usually the senbazuru are left disposed
to the weather, so they will be slowly dissolving into nothing similarly to the payer flags in south asia.
There are actually various sets sold in one package by us for making senbazuru. Please contact us if you
are interested in purchasing some of these sets.
In fact our 100 colored washi origami paper is a perfect choice for making a luxurious looking Senbazuru set,
since the 100 different colors will look beautiful and the high quality handmade washi origami paper will
make sure that all the thousand cranes will look perfectly authentic Japanese.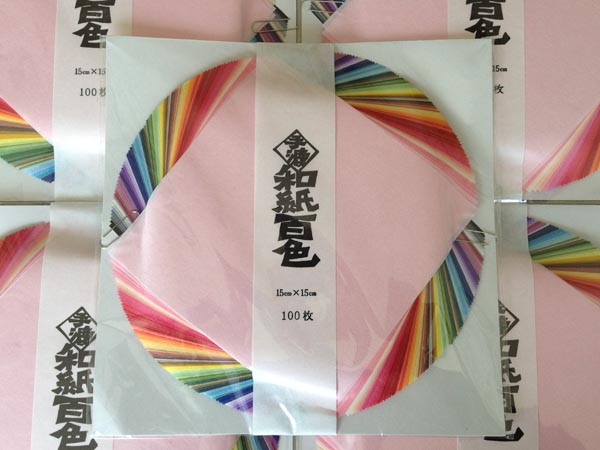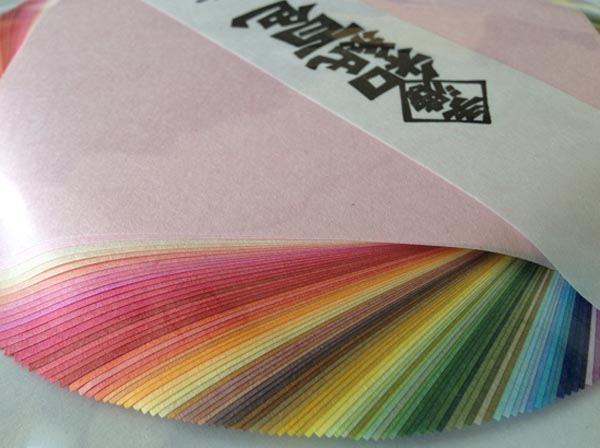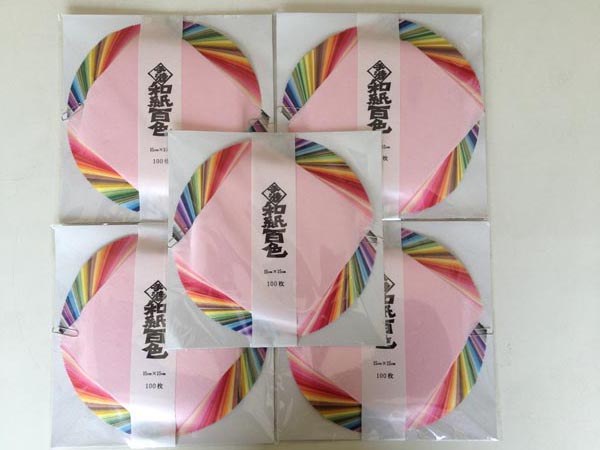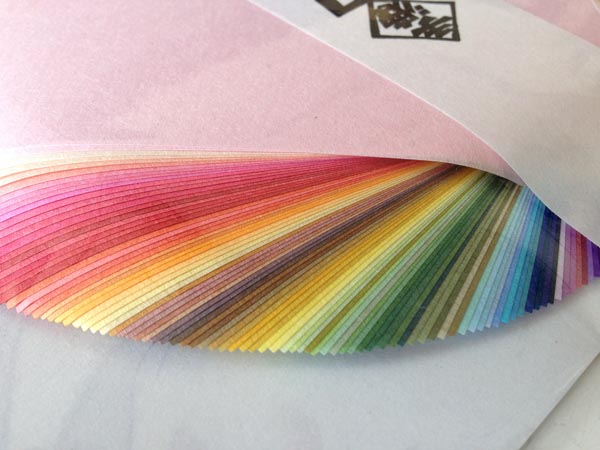 Our service
We are a professional Event Organizer Company. Day-by-day, we are handling many items which are somehow in connection with some of our events.
Our motto is: "If YOU are HAPPY, then WE are HAPPY!" which is abbreviated to:YOU HAPPY WE HAPPY.
…for us, this motto has a simple and practical meaning that:
Our customer's happiness IS our happiness!
Concretely, our spectrum of items consists of: Advertising Equipment,Apparel, Consumer Electronics, Funny good, Office School supplies, Restaurant Hotel supplies and others.
Mainly, we are specialized in selling products that are either MADE IN JAPAN or manufactured under JAPANESE SUPERVISION, which means that all items are of:
-outstanding, durable quality
-fine craftsmanship
-unique design
Presently, we are dealing with over 5000 items.
Achievements
Our company was founded in 1991.
Nowadays we are doing business with many major Japanese companies and up to now, we have organized more than 10,000 famous events in Japan.
Regarding international business, we have widened our sphere of action in order to reach people abroad without limits and boundaries.
To accomplish this goal, we have planted many seeds, and the shoots have already started growing out of the soil. As a result, we already have customers from New York City, Singapore and so on. In the meantime, we are planting more and more seeds, and waiting for all of them to sprout!