Greetings to everyone!
I hope everyone is doing well.
With the recent news of almost 200 new cases of COVID-19 every week here in Tokyo, I got to thinking, most likely COVID-19 will not be going away anytime soon.
We have to all start to learn to live with the Corona Virus around us for the time being.
We have to get used to wearing masks, using hand sanitizer constantly, social distancing etc.
In Japan, it is common site to see Plexiglas windows between customers and workers.
There are even clear vinyl curtains everywhere. You most commonly see them at convenient stores.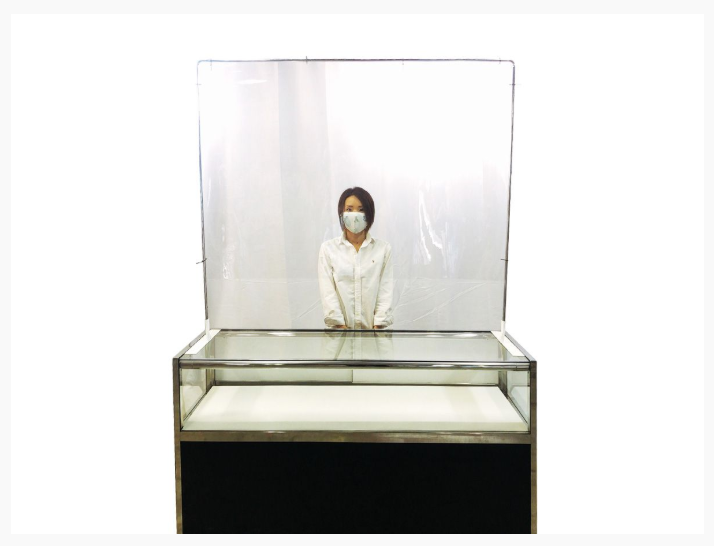 It is a great way to protect your employees and customers from COVID-19.
Here at Event21, we also believe that protecting your employees and customers is #1!
So we are happy to introduce these Vinyl Curtains with frames and hooks.
It is easy to set up, easy to move around and easy to customize around your work space.
Interchangeable bases to better suit your desk and rings to keep the vinyl curtain safe in one spot.
This is a great and cheap way to protect your employees and customers.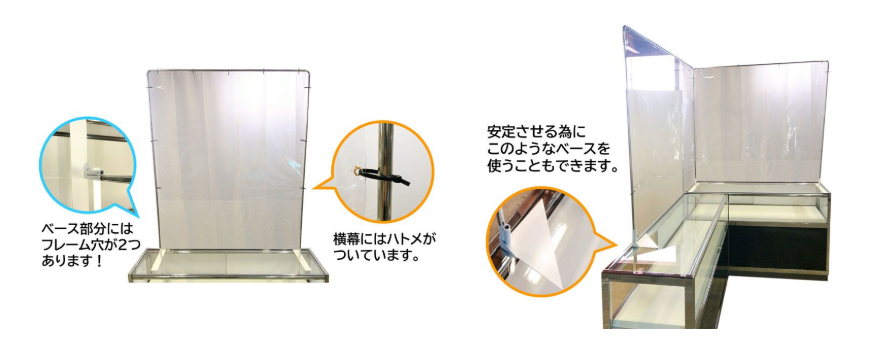 They vinyl curtains can be used at any front reception table, between tables at restaurants, coffee shops, fast food chains etc.
If you are a manager or owner of a restaurant, this would be a great rent for you.
It is quite versatile. So, if you are looking for a good and cheap way to stay safe during these dangerous times and still trying to keep your employees and customers safe, these vinyl curtain are great!
We also have many other products available to help keep you protect from the Corona Virus. So please have a look!

If you are looking or if you know someone that is planning to do any rentals or events here in Japan, please let us know, or you can share our website.
If you have any questions about our products or services, please don't hesitate to ask.
We are here to help.
https://event21.co.jp/pan242_coronavinyl.htm (Vinyl Curtain)
Event 21 Homepage:
https://event21.co.jp/event_company.htm (English)
https://event21.co.jp/ (Japanese)
Mail:
global@event21.co.jp
Telephone:
+81-3-5834-8892