Hello to you all!
I hope you are all having a great day.
With summer officially over, days are going to get cold.
That also means the arrival of the holiday seasons!
October is here and that can only mean one thing. Halloween!
Are you ready for Halloween this year?
Do you have a costume ready? If not, then Event21 has you covered!
Introducing the Red & Blue Demon Costumes you hear about many times in Japanese folklore!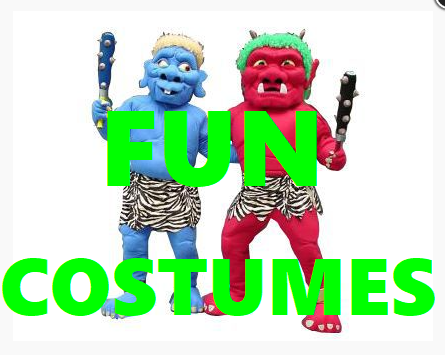 It would not be complete unless you rent out both the Red and the Blue demon.
Want to be the life of the party?
Do you have a silly friend that you want to pair up with during Halloween?
Or even if you are a silly couple who wants to make everyone laugh, these costumes are for you!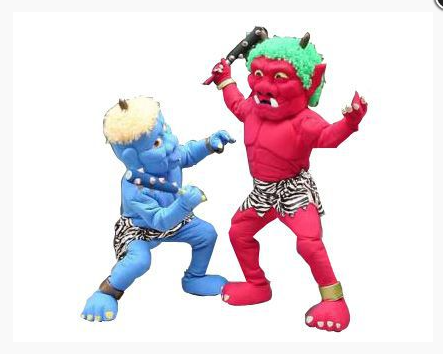 There are four pieces to the set: The Head, the Body, Hands and the Feet.
If you want to relax with the costume on, you can just take off the head for a little breather.
Make a splash this Halloween with the set of Red & Blue Demon Costumes!
If they are not for you, then we have plenty other costumes for you to rent, please have a look below!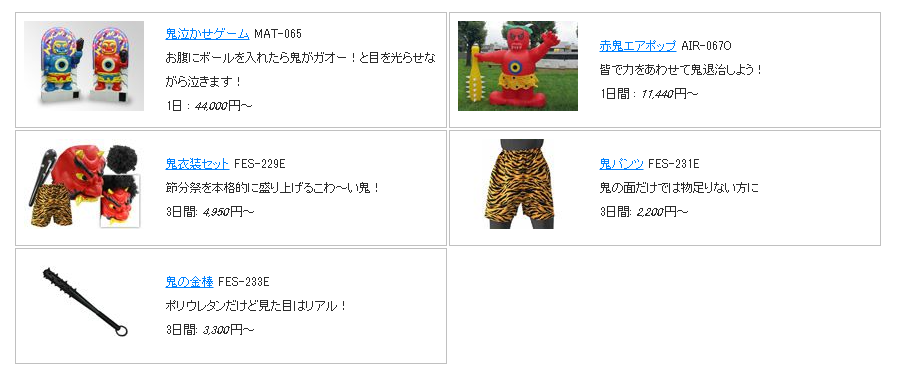 If you are looking or if you know someone that is planning to do any rentals or events here in Japan, please let us know, or tell them about us.
If you have any questions about our products or services, please don't hesitate to ask.
We are here to help.
https://event21.co.jp/mat068_ogre.htm (Red & Blue Demon Costume)
Event 21 Homepage:
https://event21.co.jp/event_company.htm (English)
https://event21.co.jp/ (Japanese)
Mail:
global@event21.co.jp