Japanese folding screens have both practical uses as stylish interior space separators
and decorative uses as for example a background panel behind the podium on an international
conference or any other kind of event. This folding screen consists of 6 panels that are
joined by hinges.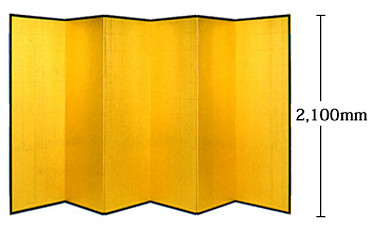 Product Details
| | |
| --- | --- |
| Material | wood coated with gold leaf and lacquer |
| Number of panels | 6 pieces |
| Model Number | BYO-062 |
| Size | W3000 x H2100mm |
| Packaging Size | W750 x D150 x H2150mm |
| Type | Decoration, Home Furniture |
| Uses | Background panel, Decoration in Japanese Restaurants, on Ceremonies and Parties |
| Place of Origin: | Japan |
Get a quotation! We can give you a discount based on your order quantity.

Packaging & Delivery
| | |
| --- | --- |
| Packaging Details: | Standard & safe packing upon your request! |
| Delivery Time: | 5-30 days after the order confirmation |
Japanese folding screens are called "Byobu" in Japanese which traslates to something like wind wall.
They've appeared in Japan in the Nara period in the 7th century as single unit legged panels and over
time they have developed into multi-paneled furnitures used in either the imperial court or on important
ceremonies. In the Nara period the six-paneled folding screen just like this one, is said to have been the
most common type of byobu.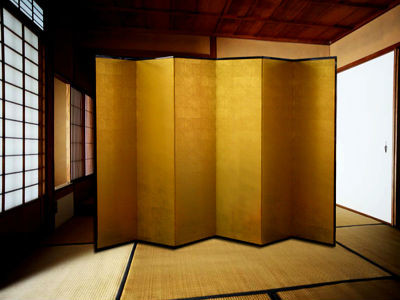 Japanese folding screens are nowadays still very popular. They are generally being used in Japan
on any kind of Japanese ceremony, conference, party, traditional Japanese music performances,
exhibitions, weddings.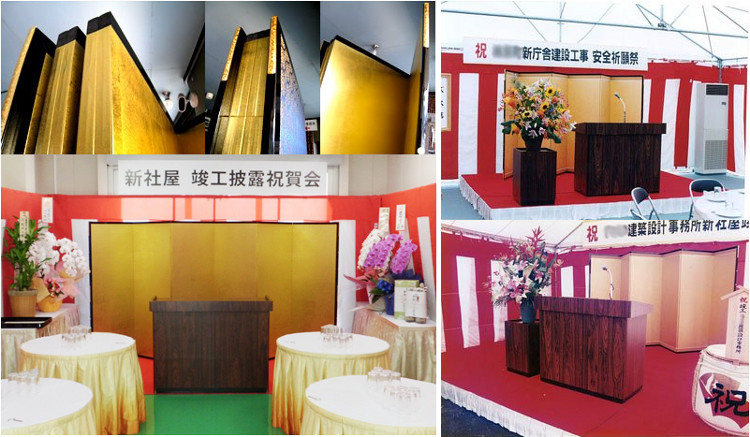 Try it for yourself to use a Japanese folding screen to give your event a luxurious look!