Hello!
I'm Pim from International Expansion Department.
Have you ever feel like this before?
– Want to rent some any items for your event.
– Seeking for event director in Japan.
– Looking for event planning.
– Feel terrible with communication in Japan.
and etc.
If you have ever feel like this only one or all and others,
You are looking for us, EVENT21!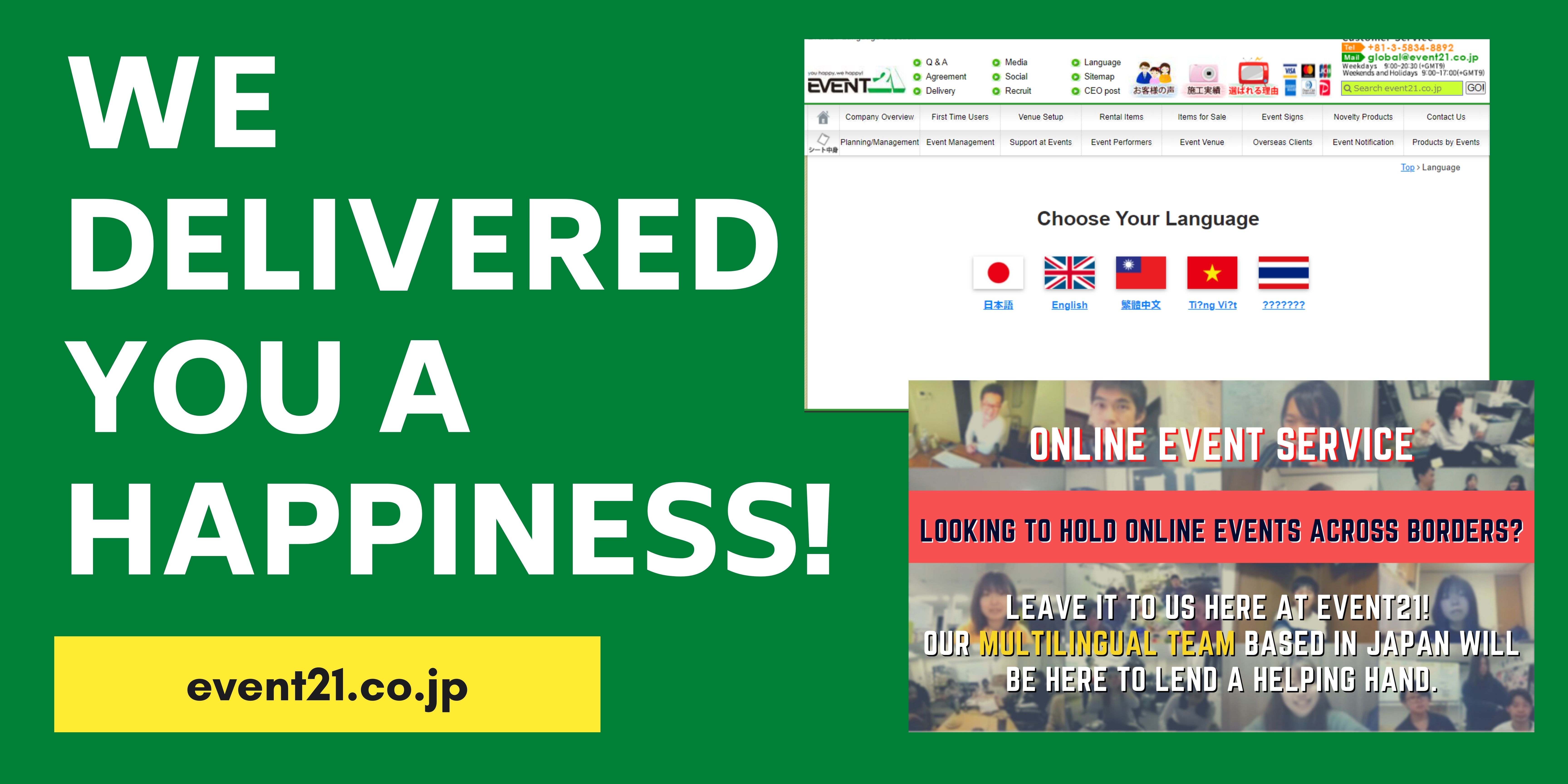 We serve you a global services in Japan.
We have English, Thai, Chinese and Vietnamese speaking staffs to help you!
Don't feel hesitate to contact us.
We would like to support you everything!
Drop us your inquiries here at global@event21.co.jp
or visit us at Event21.
We are looking forward to hearing from you!